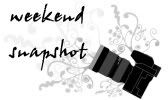 This weekend it was so nice out side.. I loved it. I actually had the weekend off too. So we decided to take some extra kids over and have our own little pool party.
The older kids loved it.
The baby loved to splash.
Oh NO!!!! HIDE!!!
Here he comes....
Haha Come and get us!
It was a fantastic day, I had tons of fun too, and got a great tan :)